press / photos / request sw / order CD / join email list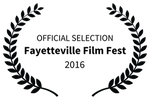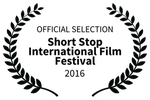 Summer 2022 For tour stories and to keep in touch, Follow us on Facebook

Welcome to our website!



Hi friends,

We will be performing at Charlotte Forten Park in Salem, MA on Sunday, September 25th at 3 PM with Wangari Fahari (4 PM) abd Mike Hastings (5 PM)! For more shows and deets, visit our gigs page & stay tuned for our news on our upcoming new CD "Vagabonds and Angels".

Peace, Love and hope to see you soon!





New original song "Losing My Mind" live from the Plough and Stars




<!—How Can I Know—>

"How Can I Know?" (Official Music Video)





To hear new songs and stories and catch online performances, please visit us on Facebook and Instagram!

Keep safe out there, and looking forward to seeing you soon!
It's always great to hear from you- drop us a line to say hi on our contact page and sign our email list to be updated about performances, the new CD, new videos, and stories from the road.



Been getting some great reviews (check out our press page to read them) !
Our latest CD, Escaping from the Pale Moonlight, is available on iTunes and CDBaby.


Check out our new reviews from Our Stage (an MTV Partner), The Alternate Root, and No Depression!







©2022 Bright Sound Productions